Embracing diversities
The month of June 2022 is the month of embracing
diversities. Do not proclaim yourself as self-righteous by
gagging others in this 2022 Mercury retrograde.
"The month of June has the numerological vibration of the
number six ( sixth month ). The planet Venus rules the number
six with all its beauty and wonderment of love, balance, and
harmony. June is a time when the energy is most favourable for
romance and sensual relationships. The lover's tarot card governs
the number six adding a double power signal of love to the month.
June recalls and conjures the teacher within, the wolf who lays
dormant. A time when all of us have a lesson in front of us either
spiritually at work or school or just proving ourselves amongst
family. Reach this month for what was too high for you before.
Placing yourself in the driver's seat of your future. You have
control, maybe you are just not aware of it yet."
© by psychic medium Ian Scott
---
Note from the Owner Kai
Update on Masks at Studio/ Covid-19 Prevention
Effective: 6/1/2022
Masks will be required at the Studio when not on your mat. Please take the liberty of taking your mask off when practicing. Immediately placing it back on before you step off the mat to wash room or reception area. We provide hand sanitizer at our reception desk. Please use upon walk in and after class.
Kai Yoga Teachers will not be giving physical adjustments for a few weeks, as we continue to watch the covid cases in San Diego.
---
Primary Series 101
Date: Starts June 11, 2022 and every Saturday in June
Time: 12:30pm – 2pm
Price: Single Class $55 or all 3 classes for $150
Join Kai for a Primary Series Intensive to refine your practice. We will explore the internal elements of the practice while taking a deeper look at the foundational poses of the Primary Series. Participants will learn proper alignment and adjustment techniques to go deeper in the postures with safety and greater awareness. Primary Series 101 participants are expected to attend Led Primary Series with Kai, every Saturday at 10am. Followed by workshop breakdown starting at 12:30pm-2pm, to address the topics below.
Topics include:
Philosophy of Ashtanga yoga and Mysore style
Asana Breakdown (postural technique)
Sanskrit language, timing, & vinyasa count for led class
Maintaining and progressing your personal practice
Working through and helping to prevent injuries with proper alignment
---
HIPtonic Workshop 
Date: June 10, 2022 (Friday)
Time: 6pm – 7:10pm
Price: $44
HIPtonic workshop focus on hip opening for those with tight hips – slow flow with Yin – all Hip focus + Jess' healing hands for assisted stretching, with essential oils!! Trained flexologist.
**All Kai Yoga Members receive discounts on workshops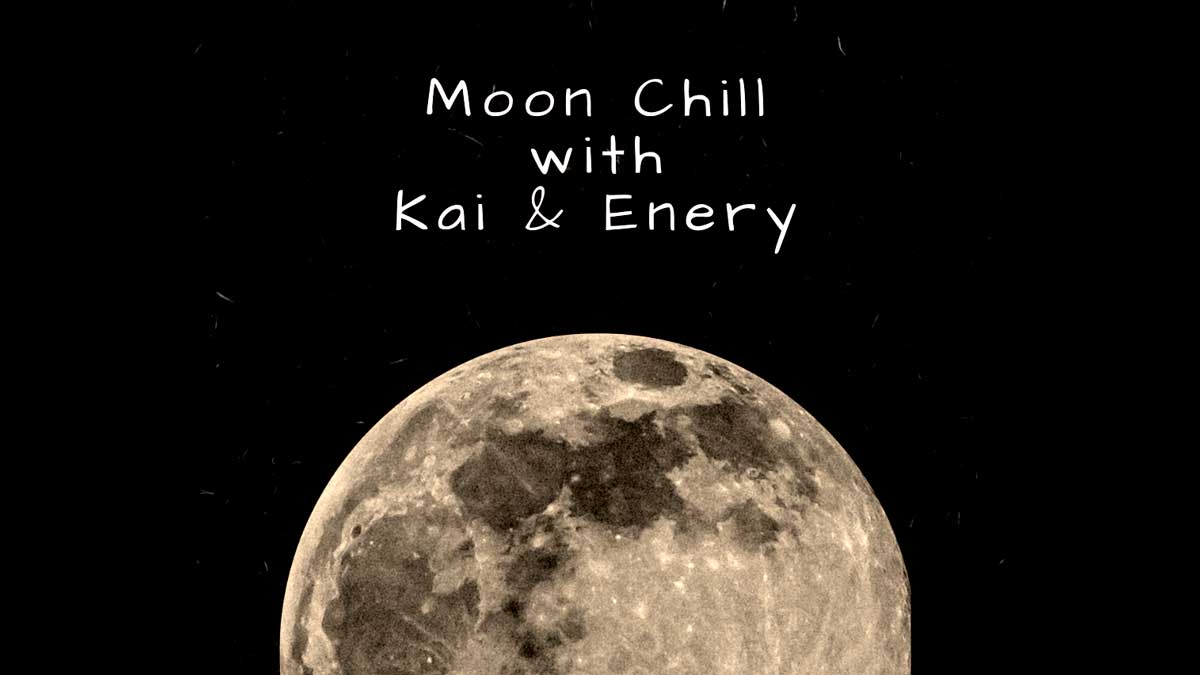 Join Reiki Master Enery & Kai for two special offerings in the month of June to honor and jump start your manifestations with the help of Ceremony, Tarot, Meditation and Journaling.
6/14 (Monday): Full Moon Chill 7pm – 8:30pm
6/28 (Tuesday): New Moon Chill 7pm – 8:30pm
Price $44
**All Kai Yoga Members receive discounts on workshops